How Anna Gasser, Kelly Clark, and Kimmy Fasani Stay Active All Year
If you follow the Burton team riders, you know they spend most of the year chasing snow. Riders like Kelly Clark and Anna Gasser tackle the contest circuit and gear up for events like the Burton US Open, while Kimmy Fasani shoots off to exotic spots like Alaska to take on the backcountry. But how do these riders stay active off snow? We caught up with Anna, Kelly, and Kimmy to learn more.

Anna
"I always try to find new adventures and activities," Anna says. "This summer, I tried surfing for the first time and really enjoyed it." But even though she took some time to trade snow for the sea, she reminds us that she's been riding since August, hitting the resorts and parks in Australia and New Zealand.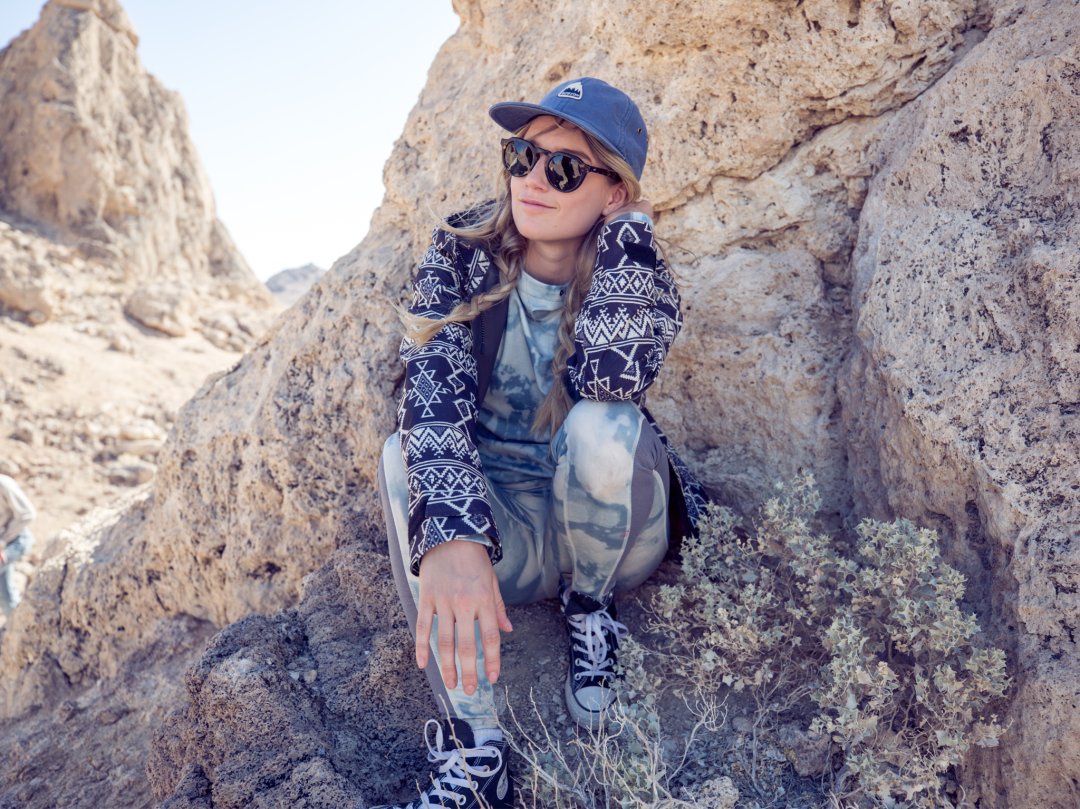 Follow Anna on Instagram and you've likely seen another hobby of hers: acro yoga. "I started doing it for fun with my sister. After we got more into it, we saw what a great workout it was," she says. "The best part is working together and having fun as a team."
It's not always action-packed – even for Anna. "I like to slow things down by spending time in nature, reading a book, or just hanging with my friends."
Kelly
Kelly's always busy chasing winter around the world. For her, the occasional off-season breaks are all about quality, not quantity. This year, that meant trips to Lake Tahoe and Crater Lake for camping and hiking. "My favorite thing about summer activities is that I can bring my pup along for the ride," she adds. "Whether I'm camping, hiking, trail running, boating, paddleboarding, or just swimming in my pool, Iris makes things more fun for everyone."
If I spend time actually enjoying the warmer months, I know they will contribute to my success in the next winter season.
Her favorite way to unwind is spending time on the water. She grew up boating around Block Island, Rhode Island, each summer, and the tradition stuck. "Being mentally refreshed is very helpful when the intensity of the season starts," says Kelly.
Kimmy
Always one with the mountains, Kimmy spends much of her time away from snow rock climbing, which she sees as cross-training for the winter season. "Exploring the mountains helps me become more familiar with the terrain I want to ride during the winter," she says. Additionally, climbing helps to lengthen and strengthen muscles with little to no impact. In her words, "It's like vertical yoga. It's also meditative and easy to see progression day after day, route after route."
Kimmy also knows that chilling is mandatory, and she spends down time "getting fancy" in the kitchen with a new recipe. The lakes and hot springs around her home in Mammoth Lakes, California, are also ideal places to unwind with a good book. ∆
Spending time climbing mountains from the ground up makes riding down them a lot less intimidating in the winter.
---