Behind the Lens with Mirae Campbell: India and Southern Africa
Sometimes life can really surprise you. I never expected to go on a month-long mission through India and Southern Africa, but that's just what I got through my work as a photographer for Intrepid Travel. 
The goal was to capture candid moments on their tours and the itinerary took me through cities and countries that aren't your typical vacation destinations: from Dehli and Goa in India, to Botswana, Zimbabwe, and Namibia in Africa. Soon after accepting the challenge, I embarked on a 30-day journey, equipped with my camera and a Burton Backhill Duffel stuffed with way too many layers. I had no idea how difficult and rewarding this adventure would be, but I returned with greater confidence and a new capacity for cultural adaptation.
Stop 1: India
The first leg of the trip was spent in India, where I had the most epic sensory overload I've ever experienced. I've been pretty fortunate to spend the last five years working around the globe, but India is the only country where I cried on my first day because I was so culturally unequipped. It took me a couple days to acclimate and understand the ebb and flow of the beautiful chaos around me. Every second spent there produced new sights, smells, tastes, and feelings.
Before leaving on this trip, friends who were familiar with the area would say with a laugh, "get ready, you're about to get rocked." I didn't understand what they meant until I spent two and a half weeks in the thick of it all, exploring this crazy world so different from my home in peaceful Whistler. It was the most memorable trip I've ever taken because I was legitimately scared and filthy, but quintessentially happy the whole time. 
Stop 2: Southern Africa
Jumping on a plane to go from Mumbai to Zimbabwe's Victoria Falls brought a completely different, but equally thrilling, experience. The thing I loved the most during my travels in Africa is the people and their hospitality. I was greeted with smiles, music, and a clean and simple room with birds and bugs singing outside my window. It was an entirely different kind of happiness and comfort than what I had been feeling for the past few weeks. It's easier to sum up my journey through Zimbabwe and Botswana because life in the southern center of Africa runs at a slower pace, and everything is easier to take in. While it was nothing like home, the simplicity of waking up in the wilderness and seeing amazing animals every day was nothing less than extraordinary.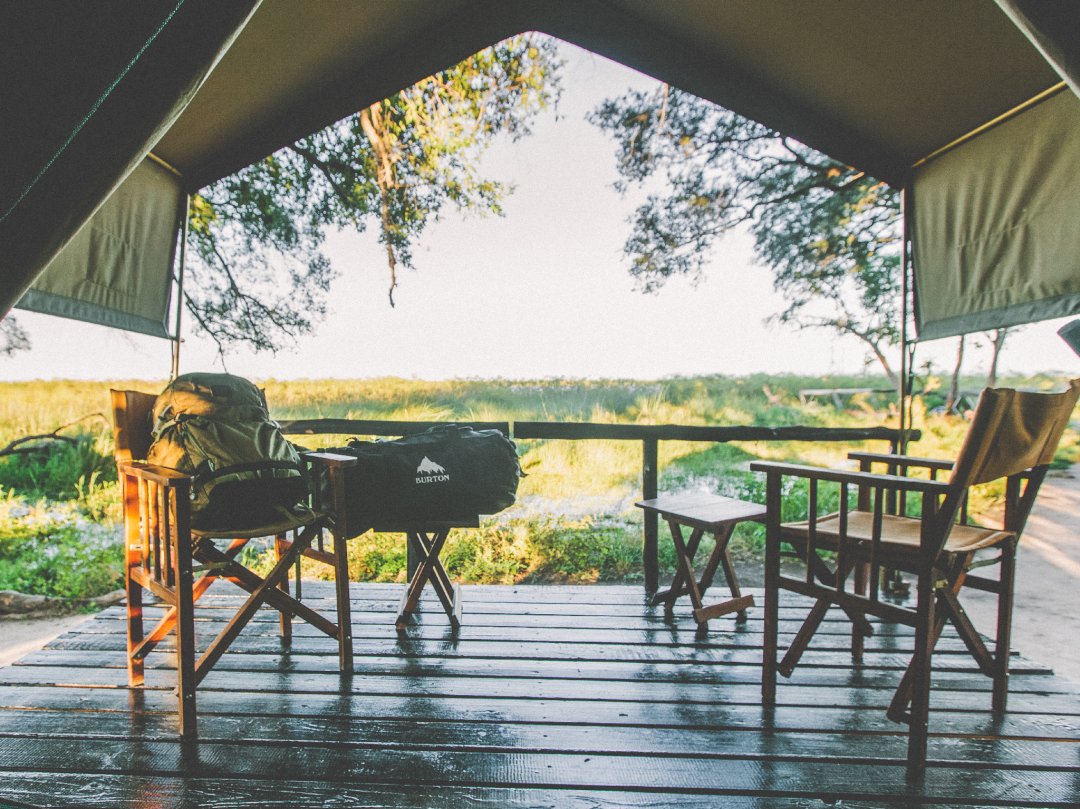 I hope everyone has the chance to experience the beauty and change of pace that both India and Africa have to offer. There's no doubt you'll leave feeling a whole mix of emotions: thankful, excited, humble, and creative, to name a few. This trip led to some of the funniest, most thrilling, and unforgettable experiences I've ever had. I'd do it again in a heartbeat. ∆

---
Mirae Campbell is a photographer, digital marketer, and explorer based in Whistler, Canada. She's also a part of the Burton Girls Ambassadors Program, which highlights a diverse crew of women from all over. What ties them all together is their love of the mountains, their desire to explore, and their mission to inspire and engage with other women in their communities. With their passion and unapologetic attitudes, they're leaving their mark on the world and we're taking note.
---