Where did all the stars go? Understanding the effects of light pollution
If you live in a densely populated area, the most dazzling elements in the night sky above you are probably limited to a few dim stars and handful of passing airplanes.
The culprit: light pollution.
As cities grow, our stars are being swallowed up by LED street lamps, headlights, and yellowing nights. At Burton HQ, we can hardly see the stars of the Milky Way, our local galaxy, from our relatively-rural home base. In fact, we had to drive an hour and a half just to get a good view.
The globe just isn't as dark as it used to be. According to the International Dark Sky Association, less than 100 years ago, anyone on earth could look up and see the Milky Way in the dead of night. News flash: times have changed. A recent study found that more than 83% of the world's population is adversely affected by light pollution. This widespread increase of artificial light not only hinders our view of the Milky Way, but it also has severe impacts on wildlife and human health.
The more you read, the more you'll want to just clock out and disappear to an off-the-grid hideout somewhere. The American Medical Association reports that light pollution contributes to impaired daytime functioning, obesity, anxiety, and poor sleep quality. Nature feels the effects, too. Migratory birds, who use a form of celestial navigation, become lost under a starless sky. Even vegetation is struggling with the intensifying glare. Studies show that street lamps and artificial light sources stunt the growth and flowering of plants, which disrupts food chains at their source.
The effects of light pollution are a bummer, but satellite imagery shows that the majority of the earth is still dark, which means you don't have to travel too far to escape the urban glare.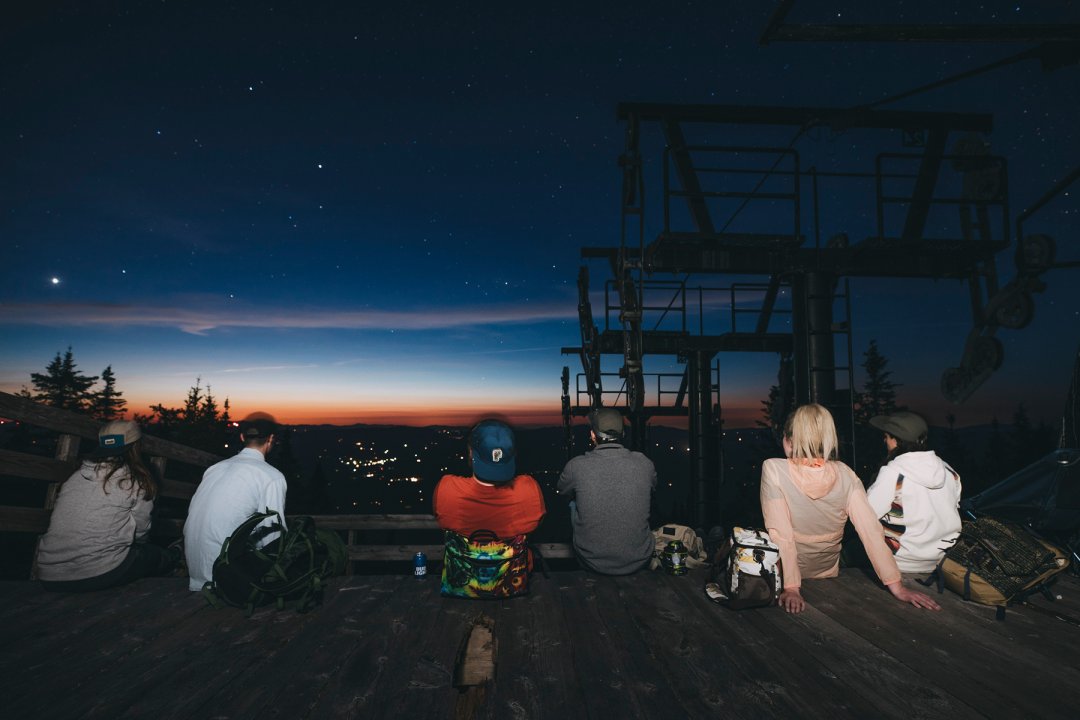 We hiked to the top of Vermont's Burke Mountain for a view.
As the sky transitioned from hues of deep blues and purples to a crisp black, we were finally rewarded with a showcase of the Milky Way.
Any amateur astrologer can spend time with the stars. All you need is a few good friends, a map to show you where the light pollution is lowest, and a reliable vehicle to get you there. There are many fantastic places to discover the beauty of the stars; probably within an hour and a half of your home.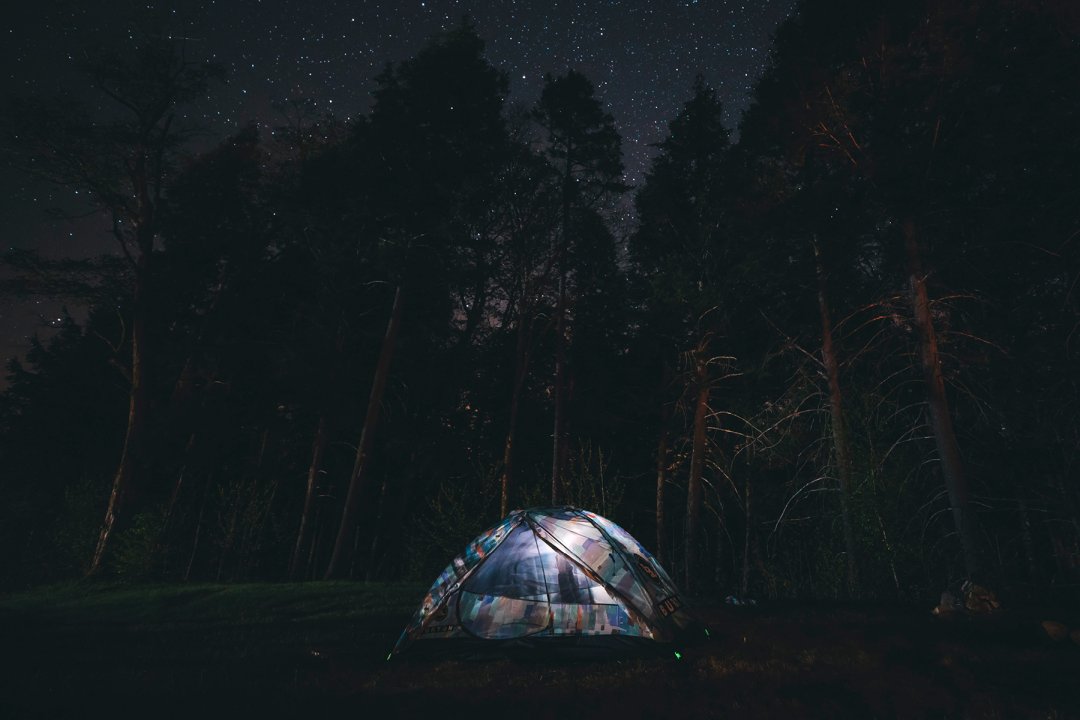 Tucked in, tuckered out, and thankful for the dark sky above us.
Solving the problem of light pollution starts with education and awareness, and a trip to watch the Milky Way is nothing short of stellar.
---