Why We Love Hiking with Dogs
When you have some free time and an urge to explore, there are few things better than a romp in the woods with your favorite four-legged friend. It's fun and refreshing for both of you, plus it strengthens your bond. And you know they're always game in any weather. Simply grab the leash, load up the backpack, and go.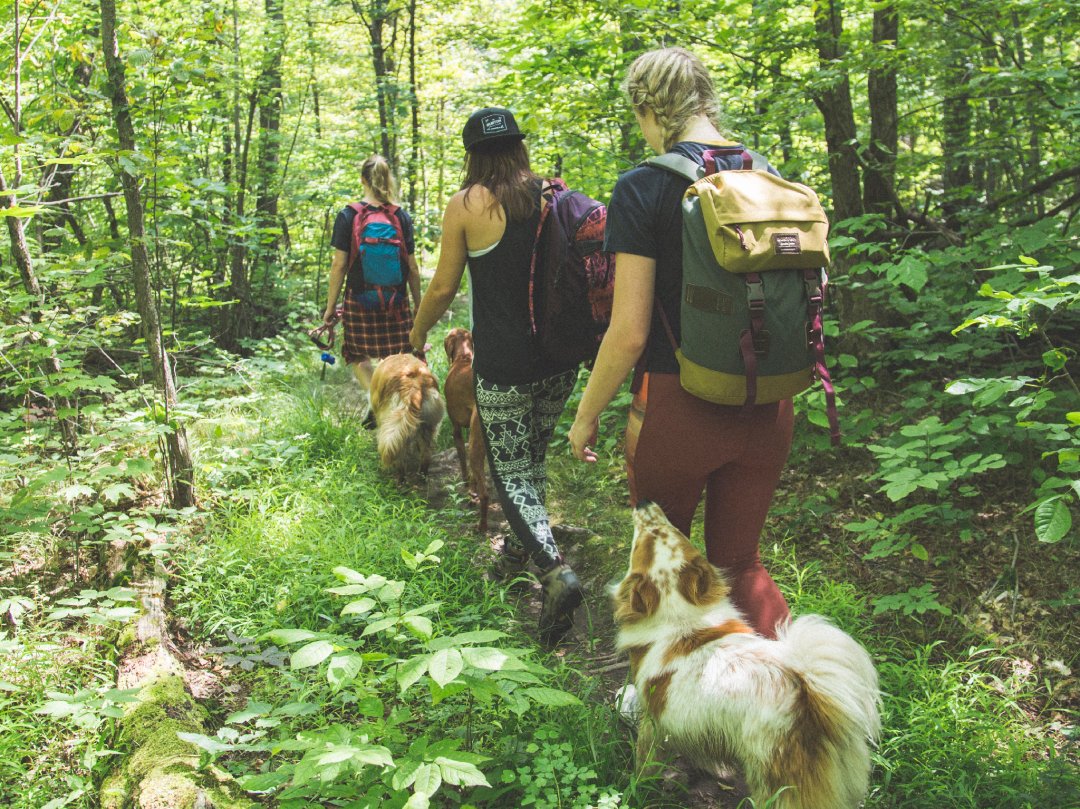 Dogs are central to our job perks at Burton. In addition to Summer Flex Fridays, the two-foot rule, and CSA shares delivered to our doorstep, we get to hang with our pups all day while we work. They are as much a part of office life as meetings or emails. On a busy day, we can count on our canine coworkers to get us outside, and that's important for the lifestyle we're fostering. Plus, a quick belly rub is the best natural stress-reliever when we need to take a break (the dogs don't seem to mind it either).
It's important to get in quality playtime with our furry friends during all four seasons. Whether it's time to leave work or we have a whole day ahead of us, we head to the trails for some much-needed playtime. Dogs help set the pace, but they're always down for a detour. No matter what the weather, you can find us getting after it and looking just like our dogs: dirty, panting, and having as much fun as possible. ∆
---