Rafting Road Trip with the Burton Crew
Fall means new adventures and no one knows this better than us. In the spirit of the season, a crew of Burton employees loaded up a few Toyotas with camping gear, stockpiled plenty of snacks, and hit the road.
We traveled north for a weekend of whitewater rafting organized by two of Burton's grassroots organizations. The Women's Professional Association (WPA), and EPIC (our sustainability committee) support our strong community, and this getaway was a perfect example of that. When we reached our campsite, we found it nestled between deep forests and the picturesque Kennebec River. Destination: The Forks, Maine. Population: 35. Main attractions: the fresh air, abundant stars, and legendary rapids.

While whitewater rafting was a new experience for most of us, it's safe to say that we hit the weather jackpot. The sun shone all weekend and the temps were just right with warm days and crisp, campfire nights. Northern Outdoors guided us down the river for an experience that was both action-packed and relaxed – our ideal version of team bonding.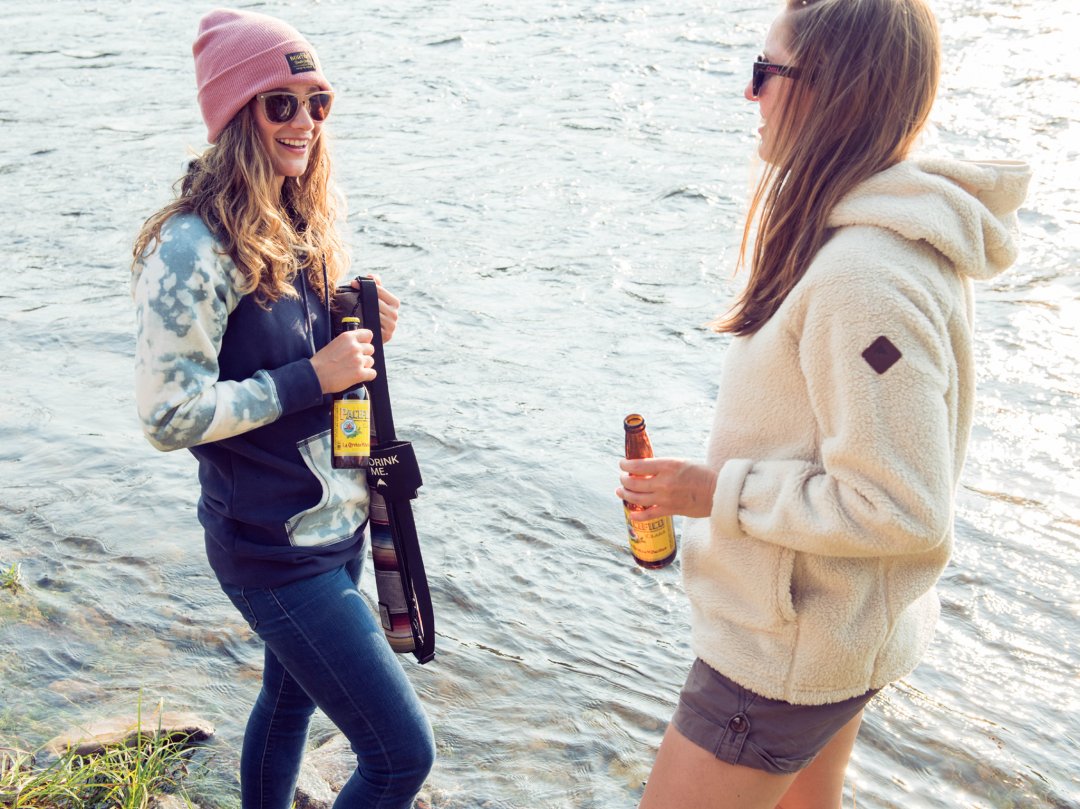 The successful rafting trip was celebrated back at our tent village. We stoked the flames all night, and an eclectic mix of instruments kindled up some entertaining jams as they made their way around the fire. Between premium coffee setups, open-fire feasts, lawn games, and the rest, we know how to do camping right. Plus, we learned that sleeping by the river is better than any "soothing sounds" playlist. 
At the end of the day, our trail map mission holds true: We are riders (and now rafters!), we work like we ride, and we ride together. When you spend some time outside of the office with this crew, it's impossible not to have a good time. ∆ 
---