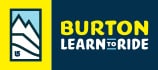 Rental Equipment Ages 7-12
Ages 7-12

Rental Snowboards

From first turn to first 360, keep the good times rolling with snowboards designed for beginning riders. Catch-free and forgiving, the effortless feel and freedom of rocker means more float, fun, and all-around easiness regardless of terrain or condition.

The true twin shape and flex gives rookies a progression-friendly platform no matter which way they point it.

Ages 7-12

Rental Boots

If only all rental boots rode like ours. Packing more performance than most companies' "high-end" models, Burton's Learn To Ride boots start kids on the right foot with a soft flexing, user-friendly design.

Traditional laces give any kid that knows how to tie their shoes the freedom to lace themselves up, and a soft-flexing design allows for all-day wear.

Ages 7-12

Rental Bindings

Easy in the rental shop and even easier on the hill. Easily adjustable with all the response you need from Burton's legendary bindings. Effective? Yes. Comfortable? Of course.