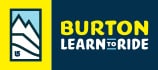 Layering

Keep the cotton at home and a single pair of warm socks will do the trick.

Have Fun

Let your child know that fun is about to be had. It should be the only expectation.

Outerwear

Keeping them warm and dry lets them focus on snowboarding and having fun outside. Any kind of weatherproof is better than not.
Upcoming Riglet Events
Riglet Park @ Burton Mountain Festival
Stratton, VT
5 Village Lodge Road, Stratton Mountain, VT
Jan 29, 2016 - Jan 31, 2016
Stratton, VT
5 Village Lodge Road, Stratton Mountain, VT
Jan 29, 2016 - Jan 31, 2016
Riglet with Moreboards at DEZ
Innsbruck
DEZ West Entrance, 6020 Innsbruck
Jan 30, 2016
Innsbruck
DEZ West Entrance, 6020 Innsbruck
Riglet Park @ Burton Mountain Festival
Mountain Creek, NJ
200 State Rt 94, Vernon, NJ 07462
Feb 5, 2016 - Feb 7, 2016
Mountain Creek, NJ
200 State Rt 94, Vernon, NJ 07462
Feb 5, 2016 - Feb 7, 2016
Riglet Spitzing
Bergbahnen Stümpfling
Spitzingstrasse, 83727 Schliersee
Feb 6, 2016
Bergbahnen Stümpfling
Spitzingstrasse, 83727 Schliersee
Load More Events