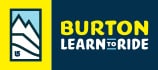 Women's Learn To Ride Program
Find A Women's Learn To Ride Center
Map
List
Program
Resort
Dealer
Programs
Distance
Load More
Weather

Take a look at the forecast and be prepared. A facemask on a cold, windy day can make the difference.

Fuel Up

If you can drink some water and grab a snack before hand, your body will be better prepared.

Good Time for a good time

For what it's worth, giving yourself ample time to get your gear together and yourself to the meeting location will let you focus on getting to know the coach, your group and letting them get to know you.

Have Fun

A little anxiety is expected, but try and relax - it's snowboarding, and snowboarding is fun.