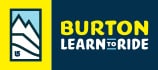 Find A Kids Learn To Ride Center
Map
List
Program
Resort
Dealer
Programs
Distance
Load More
Weather

Take a look at the forecast and be prepared. A facemask on a cold, windy day can make the difference.

Fuel Up

If you can't get a full breakfast in them, even a breakfast bar will help with the energy they'll need.

Good Time for a good time

From the parking lot to the rental shop to the meeting spot for the lesson... there can be video-game level obstacles to navigate. If being early is the only con, embrace the con.

Have Fun

Let your child know that fun is about to be had. It should be the only expectation.