Simple math: 2-in-1 means twice the bang for your buckaroo.
And when homework calls for textbook methods in a classroom defined by sun, wind, or snow, the Burton Youth 2-in-1 Glove has all three covered. Clammy hands? Rock the fleece liner solo and stay sweat-free. Warm and slushy? Wear just the waterproof/breathable shell and keep your digits less drippy. When frostbite's in the forecast, merge fleece liner and shell for A+ warmth and stormproof protection.
Scroll To Learn More
Design Features
DRYRIDE Ultrashell™ 2-Layer Fabric
You'll find DRYRIDE Ultrashell™ fabrics throughout the Burton glove line. Built around the demands of high-energy riding, DRYRIDE Ultrashell fabrics are both bomber and breathable to keep hands dry and protected. Offered in various performance levels and stretch in some styles, with Ultrashell 2-layer coated offering a drier, more breathable level of performance.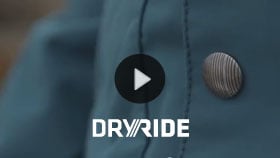 Waterproof DRYRIDE Insane Membrane™ 2.0
This extra-thin, super waterproof membrane protects hands from wind and water while wicking away heat-robbing sweat. Offered in 1.0 and 2.0 versions with 2.0 offering a higher level of quick-wicking, waterproof performance.
220G Removable Fleece Liner
Quick-drying, soft, and technical, our brushed fleece, microfleece, Sherpa fleece, and Teddy Bear fleece linings combine warmth and the ability to keep you dry in a low-bulk package.
Toughgrip™ PU Palm
Lightweight, waterproof, and breathable, this high-performance armor excels in all conditions and performs even when wet. For ultimate performance, choose gloves with Toughgrip-X™, and for more earth-friendly, PVC-free function, choose the Toughgrip-G™.
Soft Chamois Goggle Wipe
Pre-Curved Fit