The Enemy: heat loss.
Your ice cold combative: The Warmest Mitt on the mountain, powered by 550 fill power down and Thermacore™ insulation housed in ultra-waterproof DRYRIDE Durashell™ 2L fabric. DRYRIDE Insane Membrane™ 2.0 adds insulation insurance, curbing wind, water, and heat-stripping sweat, while the brushed microfiber fixed lining flips the bird to subzero temps. When the pow falls to the mountain floor, succinctly text your boss "too sick to work…" with supple, waterproof/breathable touchscreen-friendly TouchTec® enabled leather.
Scroll To Learn More
Design Features
DRYRIDE Durashell™ 2-Layer Fabric
The DRYRIDE Durashell™ 2-layer fabric features technical weatherproofing and breathable properties in a buttery soft yet bomber package. Various insulations and lining systems can be incorporated to fine-tune the overall warmth, comfort, and breathability of the garment.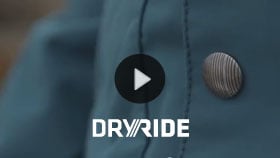 Waterproof DRYRIDE Insane Membrane™ 2.0
This extra-thin, super waterproof membrane protects hands from wind and water while wicking away heat-robbing sweat. Offered in 1.0 and 2.0 versions with 2.0 offering a higher level of quick-wicking, waterproof performance.
550 Fill Power Down
To measure its fill power, one ounce of down is placed in a cylinder, compressed, and allowed to fully loft. The cubic inches of the lofted down represent its fill power. What you really need to know is that the higher the number, the higher the insulating properties and the warmer you will feel.
Thermacore™ Insulation
Developed for superior warmth-to-weight, Thermacore™ cranks the heat without limiting mobility. We offer Thermacore in a variety of weights, and in select styles fine-tune the amount of insulation in the body, sleeves, and hood for focused warmth and breathability.
Brushed Microfiber Fixed Lining
The unique breathability properties of microfiber make it ideal for pulling heat-robbing moisture away from your body before it crashes your party.
TouchTec® Enabled Leather Palm: Optimized for Touchscreen Control
Check the weather, text a friend or take a photo without exposing your hands to the cold. TouchTec® enabled leather combines a supple, buttery feel and rugged waterproof/breathability with revolutionary nanotechnology that gives you the freedom to use your touchscreen phone or music player while wearing your gloves. Featured on the men's [ak] Leather Tech Glove, WINDSTOPPER® Glove, men's Burton Warmest Glove/Mitt and Gondy Leather Glove/Mitt, and the women's Burton Veda Glove.
Heater/Vent Pocket
Ergonomic Pre-Curved Fit
The superior dexterity of this articulated fit means your hands will always be warm and nimble no matter what kind of action you get into. Featured on every single glove and mitt we make.