The Sweet Tooth satisfies your cravings with the latest flavor in women's snowboarding.
This year's leap in fun is thanks to Raduction, which shrinks the shape and the weight so you can confidently ride it 5cm shorter with no sacrifice in stability, float, or pop. Flat Top rocker blends stability underfoot with a playful, catch-free feel at the tip and tail, sealing the deal for an all-mountain buzz that's good to the last drop.
Scroll To Learn More
Bend
rocker
Rising rider or seasoned pro, keep your game high and tight on the Flat Top. A flat profile between the feet means stability, better balance, and continuous edge control. The tip and tail kick up with an early rise outside the feet for the catch-free, loose feeling you'd expect from rocker.
Terrain

Personality

Width

Design Features
Shape: Twin Shape
Flex: Twin Flex
Core: Super Fly® Core , Dualzone™ EGD™
Base: Sintered Base
Fiberglass: Triax™ Fiberglass
Raduction Level: RADUCTION LEVEL: 5 [Downsize 4 to 5cm From Normal Board Length]
Sidewalls: Frostbite Edges
The Channel
The Channel is snowboarding's ultimate connection, offering the fastest, easiest way to mount your bindings with the most stance options possible. It's also compatible with all major binding companies, so why settle for anything less? NEW for 2014, all boards featuring The Channel are backed by a three-year warranty.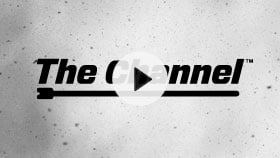 Women's-Specific True Flex
True Flex™ optimizes women's board design to match the geometry and finesse of female riders. Torsional softness underfoot transitions to stabilizing zones between and outside your feet. The result is improved stability, effortless edge control, and energized pop in the tip and tail.
Side Effects
This patented design lengthens the surface area at the tip and tail contact points to improve edge-hold and allow the board to plane easier in pow. Enjoy a livelier feel and enhanced grip on groomers along with added float for overhead days.
Scoop
This exaggerated tip and tail scooping turns up the edges for a looser, more forgiving feel that adds catch-free fun when riding everything from a knee-high box to neck-deep pow.
Pro-Tip™
A tapered tip and tail thickness reduces swing weight for easier mobility.
NEW Stink Ink
Smell that? That's the smell of success wafting from between your bindings thanks to Stink Ink, a scented topsheet available on select boards.
Infinite Ride™
This Burton-exclusive technology allows us to maximize pop and strength by overbuilding the board, then putting it in a machine that breaks in the board for you. Whether you choose to ride Springloaded, Rocker, or Camber, rest assured that with Infinite Ride™ your board will maintain its flex, pop, and feel from the first day forward, season after season.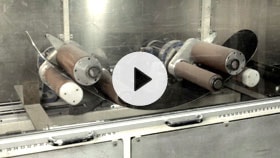 Ultimate Set-up
For the best performance, ride these together
Scribe EST Snowboard Binding

Sweet Tooth Snowboard

Mint Snowboard Boot