There's like a gajillion comic book heroes and villains, right?
Well, one of them is Spectre, a ghost-like character running around half-naked wearing little more than tights, a hooded cape and gloves. Lucky for you and Jack Mitrani, the Burton Spectre Glove is offered in colorways outlandish enough that there's no need to dress silly. Meanwhile, back in the real world, true superheroes like DRYRIDE Ultrashell™, synthetic suede palms, and the brushed microfiber lining are fighting abrasion, sweat, and storms to help superheroes like you save snowboarding one trick at a time.
Scroll To Learn More
Design Features
DRYRIDE Ultrashell™ Water-Resistant Stretch Fabric
You'll find DRYRIDE Ultrashell™ fabrics throughout the Burton glove line. Built around the demands of high-energy riding, DRYRIDE Ultrashell fabrics are both bomber and breathable to keep hands dry and protected. Offered in various performance levels and stretch in some styles, with Ultrashell 2-layer coated offering a drier, more breathable level of performance.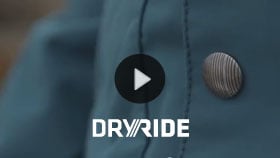 Brushed Microfiber Fixed Lining
The unique breathability properties of microfiber make it ideal for pulling heat-robbing moisture away from your body before it crashes your party.
Synthetic Suede Palm with Sticky Icky™ Grip
With our Sticky Icky Grip Palm, if you grab it, you own it. Guaranteed not to slip, with the Sticky Icky you'll be able to get a firm handle on whatever tools you choose to deploy.
Ergonomic Pre-Curved Fit
The superior dexterity of this articulated fit means your hands will always be warm and nimble no matter what kind of action you get into. Featured on every single glove and mitt we make.