The souped-up Social Restricted is for riders who charge but prefer a more relaxed feel than the Lip-Stick.
Filet-O-Flex makes the magic happen with all-new ultra-thin profiling underfoot that improves the ride with a skate-like feel that rips harder than any soft board out there thanks to ramped up grip and durability. The upgrade to Flat Top blends stability between the feet with early rise at the tip and tail for a balance of control and catch-free freedom that's not possible with regular rocker.
Scroll To Learn More
Bend
rocker
Rising rider or seasoned pro, keep your game high and tight on the Flat Top. A flat profile between the feet means stability, better balance, and continuous edge control. The tip and tail kick up with an early rise outside the feet for the catch-free, loose feeling you'd expect from rocker.
Terrain

Personality

Width

Design Features
Shape: Directional Shape , Twin Shape
Flex: Twin Flex
Core: Fly® Core
Base: Extruded Base
Fiberglass: Biax™ Fiberglass
Sidewalls: Overbite Frostbite
The Channel
The Channel is snowboarding's ultimate connection, offering the fastest, easiest way to mount your bindings with the most stance options possible. It's also compatible with all major binding companies, so why settle for anything less? NEW for 2014, all boards featuring The Channel are backed by a three-year warranty.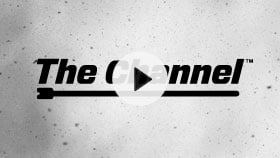 NEW Filet O Flex
Some riders want a more flexible board without sacrificing performance. NEW Filet-O-Flex solves that challenge with ultra-thin profiling that creates soft boards that rip with maximum stability, durability, and grip. An additional benefit is subtle suspension and underfoot padding.
Women's-Specific True Flex
True Flex™ optimizes women's board design to match the geometry and finesse of female riders. Torsional softness underfoot transitions to stabilizing zones between and outside your feet. The result is improved stability, effortless edge control, and energized pop in the tip and tail.
Jumper Cables
These ultra-light carbon stringers radiate energy outward from your feet towards the tip and tail. The result is greater pop and snap when powering through turns without sacrificing the board's overall playful feel. For maximum flight, Jumper Cables Hi-Voltage use carbonated rods for ultra-electrified pop and performance.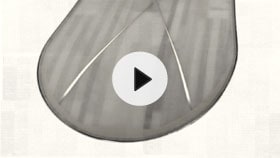 Scoop
This exaggerated tip and tail scooping turns up the edges for a looser, more forgiving feel that adds catch-free fun when riding everything from a knee-high box to neck-deep pow.
Pro-Tip™
A tapered tip and tail thickness reduces swing weight for easier mobility.
Ultimate Set-up
For the best performance, ride these together
Scribe EST Snowboard Binding

Restricted Social Snowboard

Sapphire Snowboard Boot