Resolution Pack [27L]
Low-profile, action-ready organization for the digital age. Keep lenses, bodies, batteries and accessories at your fingertips, edit on-site thanks to a padded laptop compartment.
You must choose a size first!
You must choose a size first!
With storage for board, batteries, film, memory cards, lenses, lights, and camera, the Burton Resolution Pack even lets you bring along the laptop for on-site editing.
Clean, simple, and built to carry all the essentials, it includes padded, customizable compartments for fitting gear of all shapes and sizes, a shovel pocket, and a fleece-lined phone/music pocket.
Scroll To Learn More
Design Features
Volume:

27L

Weight:

4.5lbs

Dimensions:

[20in x 14in x 8in]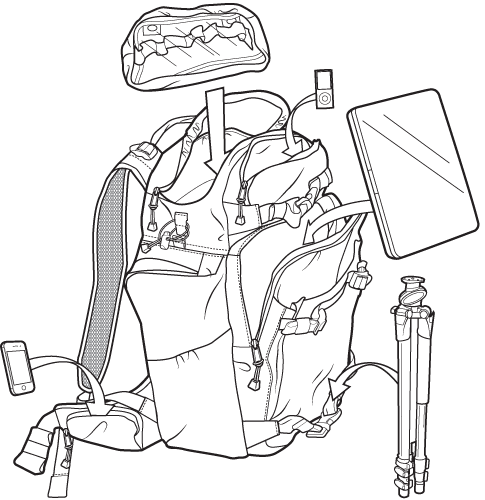 ** All Burton Bags are backed by a LIFETIME WARRANTY
N/500D Ripstop Cordura®

Known for bomber durability and resistance to abrasions, tears and scuffs, Cordura® means performance that lasts.

N/500D Ripstop Cordura® and PU Tarpaulin

Known for bomber durability and resistance to abrasions, tears and scuffs, Cordura® means performance that lasts.

Cush Ergonomic Shoulder Harness

Ergonomic Back Panel

Vertical Board / Tripod Carry with Hideaway Upper Straps

We introduced this revolutionary feature over two decades ago. Designed for mobility and ease-of-use, this system prevents the tail of your board from banging against your legs for fatigue-free, balanced hiking.

Load-Balance Waist Harness with Storage Pockets

Padded Customizable Internal Compartment

Dual Side Panel Light Stem Storage

Packs in our Photographers Series are optimized for the needs of our team and professional lens jockeys worldwide.

External Shovel Blade Shove-It Pocket

We offer a full array of shovel carry options including external storage for instant access and internal storage for those building kickers. Check the details on each pack to find the pocket that works for you.

Padded Laptop Compartment [14in x 12.5in x 2in] [36cm x 32cm x 5cm]

Keep your laptop safe, secure, and easily accessible. While we offer an array of sizes to fit most laptops, please remember to measure your laptop's dimensions before choosing your bag.

Removable Storage Pocket for Film, Cords, or Batteries

Packs in our Photographers Series are optimized for the needs of our team and professional lens jockeys worldwide.

Fleece-Lined Sound Pocket

Safely stash your music player then conveniently route your headphone wire without getting all tangled and twisted.

Oversized Beverage Stash