Manly stuff like starting a bonfire with two sticks, running a chainsaw, or stacking wood is comfortable territory for the heavyweight Rapid Flannel.
Always in style and universally functional, our technical take on flannel upgrades the ordinary with a rare combination of DRYRIDE Mist-Defy water-repellent fabric, a toasty Sherpa fleece lining, and durable cotton-blend shoulder overlays to create a hard-living piece that's always up for the task, mission, or errand at hand.
Scroll To Learn More
Design Features
Cotton Blend Overlay
Button-Up Closure
DRYRIDE Mist-Defy
Water-repellent, quick-drying, and moisture wicking, Burton Tech Apparel with DRYRIDE Mist-Defy performs while maintaining the soft, stretchy, and comfortable benefits of cotton.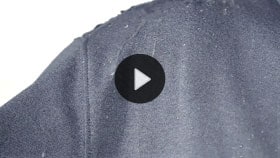 Yarn-Dyed Plaid Flannel
Sherpa Fleece Lining
Get the look and feel of lamb's wool without the guilty conscience. Sherpa fleece combines warmth and the ability to keep you dry in a super soft and cozy package.
DWR Finish on Shoulders, Front, and Back for Added Weather Protection
The Durable Water-Repellent coating is formulated to break down the surface tension of any moisture that comes into contact with it—causing water droplets to bead up and roll off before they crash your party.
Drop-In Handwarmer Pockets