Burton's Rampant snowboard boot combines a lightweight ride with Crossbone Cuff support for more air per ollie and easier presses.
Total Comfort ensures a broken-in feel that lasts, right out of the box, while DynoLite cushioning with EST® is low-pro and near weightless for the best board feel in the business. A softer alternative to the Hail with a flex similar to the Ambush, stay comfortably connected without sacrificing the support, strength, or cushioning your balls-out riding requires.
Support Rating
Softer
1

/10

2

/10

3

/10

4

/10

5

/10

6

/10

7

/10

8

/10

9

/10

10

/10

Responsive
Scroll To Learn More
Lacing
Traditional Lacing

No fancy wires, reels, or handles, just a couple of laces for that tried and true feel and customized fit.

NEW Asym Speed Hooks

Allow for quicker and easier lace engagement and pulling power with redesigned hooks that help lock laces in place.

Velcro® Closure
Flex / Response
Shrinkage™ Footprint Reduction Technology

Reduces the boot's overall footprint one full size, meaning a men's size 10 fits like a size 10, but has the footprint of a typical size 9. Shorter, lighter, sleeker—never suffer from toe drag again.

Crossbone Upper Cuff

Balances the free-flexing mobility of an articulating cuff with the lateral support of ultra-light Jumper Cables (the same stuff found in our high-end boards). The benefits of ollie pop and pressing power associated with winged hi-backs are brought to the boot itself, resulting in the ability to power up with less effort, and still get tweak-friendly freedom. Featured on the Rampant and Sapphire.
Flex Spine Backstay

Get effortless medial and lateral mobility with ample edge-to-edge support for when it's time to throw down the landing gear.

Medium Flex Thin Profile 3D® Molded Tongue

Adjusting the profile of the tongue's thickness controls its flex, enhances its ability to wrap the foot/ankle/lower/leg, and reduces shell/liner stack-up for improved comfort. Offered in soft, medium, and firm flexing options.
Cushioning / Traction
DynoLite Outsole

Superior cushioning, improved board feel, and consistent support in a 20% lighter weight construction. Made entirely of an exclusive cushioning compound specially formulated to withstand repeated impacts and freezing temps for long lasting shock absorption.

EST® Optimized Outsole

EST® goes beyond bindings by optimizing the soles on select boots for a more direct connection. Lower-profile, lighter weight, and with a reduced ramp angle, EST lowers your center of gravity and improves feel. All without sacrificing an ounce of cushioning thanks to ultra-dampening B3 Gel inserts.

B3 Gel

The same cushioning found in our high-end boots for unstoppable impact protection.
Total Comfort Construction

Get an instantly broken-in feel right out of the box. Total Comfort's industry-exclusive construction eliminates the break-in period for a fit that feels just as good from day 1 to 100.

Snow-Proof Internal Gusset

All Burton boot tongues feature an internal gusset construction to completely seal the lower zone of the boot, keeping feet warm and dry.

Level 1 Molded EVA Footbed

Lightweight and long-lasting shock absorption.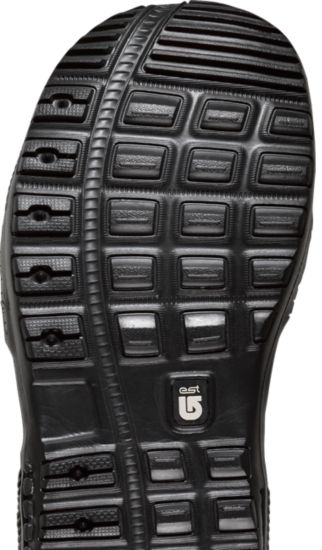 Liner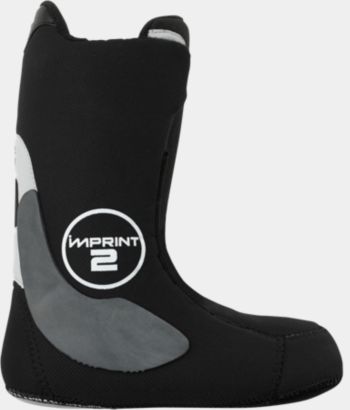 Imprint™ 2 Liner

1. NEW Lock-Up Cuff and Inner Lace Lock 2. NEW Plush Cuff 1.0 [Women's Only] 3. Lightweight Power Panels 4. Hot Pockets Heated by Little Hotties® [Women's Only] 5. Velcro® Liner Closure 6. Level 1 Molded EVA Footbed 7. Heat-Moldable
Lock-Up Inner Cuff

This super low-profile inner cuff carries the laces across the forefoot and ankle for ultimate heel hold with effortless entry and exit.

Man Fur

Shaven off the back of a yeti, Man Fur on select men's boot liners keeps your dogs comfortably caged with monsterous amounts of warmth and plush comfort.
Ultimate Set-up
For the best performance, ride these together
Rampant Snowboard Boot

Cartel EST Snowboard Binding