Contest killers need a solid one-two punch of grip and waterproofing.
And that's just what the men's Burton Podium Glove delivers thanks to the full force of breathable GORE-TEX® fabric and it's Guaranteed To Keep You Dry® performance. Taking tech one step further, GORE® X-TRAFIT™ technology locks the liner in place, preventing premature pullout and allowing for quick re-entry after screwing with zippers or buckles. NEW Screen Grab™ tech gives you ultimate touchscreen control without exposing hands to the cold, while the pre-curved fit of this powered-up pipe glove helps you grab it like you own it.
Scroll To Learn More
Design Features
NEW Screen Grab Toughgrip™ Palm for Total Touchscreen Control
This Burton-exclusive PU synthetic leather has the tech built right in, meaning it will never fray, wear out, or wash off. Any device, any finger—you get total touchscreen control without ever exposing your fingers to the cold.
GORE-TEX® Waterproof/Breathable Glove Membrane
Durably waterproof and breathable, the GORE-TEX® membrane is also completely windproof and super lightweight, allowing your hands to stay warm, dry, and dexterous, no matter how nasty the weather gets. All of our GORE-TEX® fabrics include the exclusive GORE-TEX® GUARANTEED TO KEEP YOU DRY® promise. GORE-TEX®, GORE®, GUARANTEED TO KEEP YOU DRY®, and designs are trademarks of W. L. Gore & Associates, Inc.
Featuring GORE® X-TRAFIT™ Technology
DRYRIDE Ultrashell™ 2-Layer Stretch Fabric
You'll find DRYRIDE Ultrashell™ fabrics throughout the Burton glove line. Built around the demands of high-energy riding, DRYRIDE Ultrashell fabrics are both bomber and breathable to keep hands dry and protected. Offered in various performance levels and stretch in some styles, with Ultrashell 2-layer coated offering a drier, more breathable level of performance.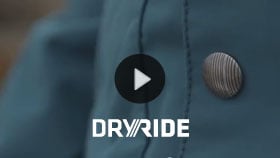 Fixed Fleece Lining
Quick-drying, soft, and technical, our brushed fleece, microfleece, Sherpa fleece, and Teddy Bear fleece linings combine warmth and the ability to keep you dry in a low-bulk package.
Ergonomic Pre-Curved Fit
The superior dexterity of this articulated fit means your hands will always be warm and nimble no matter what kind of action you get into. Featured on every single glove and mitt we make.