The origins of the Nug have been shrouded in secrecy.
What is known about this potent little number, and all strains of Nuggetry for that matter, is that you can downsize 8 to 10cm for a quicker, more maneuverable ride. Optimized geometry means it will out-tweak, out-maneuver, and out-spin your normal board due to a complete retooling of shape, flex, and effective edge. Continuous rocker only adds to the habit-forming pleasure of riding this exotic freestyle subspecies.
Scroll To Learn More
Bend
rocker
Continuous rocker between your feet and in front of your feet towards the tip and tail creates catch-free playfulness and improved float from peak to park. On select models, Frostbite Edges enhance power and grip, balancing the board's overall loose and forgiving feel.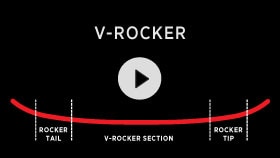 Terrain

Personality

Width

Design Features
Shape: Twin Shape
Flex: Twin Flex
Core: Super Fly® Core , Dualzone™ EGD™
Base: Sintered Base
Fiberglass: Triax™ Fiberglass
Raduction Level: RADUCTION LEVEL: 10 [Downsize 8 to 10cm From Normal Board Length]
Sidewalls: Frostbite Edges
The Channel
The Channel is snowboarding's ultimate connection, offering the fastest, easiest way to mount your bindings with the most stance options possible. It's also compatible with all major binding companies, so why settle for anything less? NEW for 2014, all boards featuring The Channel are backed by a three-year warranty.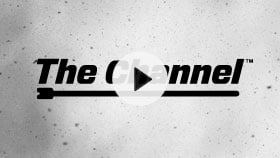 Squeezebox
This patent-pending technology improves pop and performance through the balance of thicker, more powerful core sections with thinner, more flexible sections. Rider energy is transferred outward from beneath the feet, energizing the tip and tail while making the board snappier, more stable, and easier to manipulate.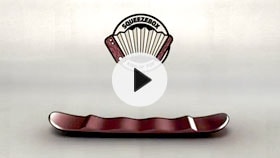 Side Effects
This patented design lengthens the surface area at the tip and tail contact points to improve edge-hold and allow the board to plane easier in pow. Enjoy a livelier feel and enhanced grip on groomers along with added float for overhead days.
Jumper Cables
These ultra-light carbon stringers radiate energy outward from your feet towards the tip and tail. The result is greater pop and snap when powering through turns without sacrificing the board's overall playful feel. For maximum flight, Jumper Cables Hi-Voltage use carbonated rods for ultra-electrified pop and performance.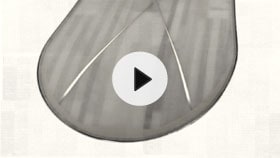 Scoop
This exaggerated tip and tail scooping turns up the edges for a looser, more forgiving feel that adds catch-free fun when riding everything from a knee-high box to neck-deep pow.
Pro-Tip™
A tapered tip and tail thickness reduces swing weight for easier mobility.
NEW Stink Ink
Smell that? That's the smell of success wafting from between your bindings thanks to Stink Ink, a scented topsheet available on select boards.
Infinite Ride™
This Burton-exclusive technology allows us to maximize pop and strength by overbuilding the board, then putting it in a machine that breaks in the board for you. Whether you choose to ride Springloaded, Rocker, or Camber, rest assured that with Infinite Ride™ your board will maintain its flex, pop, and feel from the first day forward, season after season.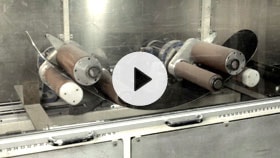 Ultimate Set-up
For the best performance, ride these together
Cartel EST Snowboard Binding

Nug Snowboard

Ambush Snowboard Boot