Little hands demand lots of warmth.
That's what the Burton Minishred Heaterpack Mitt is all about. A toasty, quick-drying fleece lining along with Thermacore™ insulation and the added boost of a hidden hand warmer pocket lets boys and girls play outside all day in the cold. Dry hands are warm hands. That's why we wrapped the entire package in DRYRIDE Ultrashell™ 2L fabric along with the added waterproofing of our DRYRIDE Insane Membrane™.
Scroll To Learn More
Design Features
DRYRIDE Ultrashell™ 2-Layer Fabric
You'll find DRYRIDE Ultrashell™ fabrics throughout the Burton glove line. Built around the demands of high-energy riding, DRYRIDE Ultrashell fabrics are both bomber and breathable to keep hands dry and protected. Offered in various performance levels and stretch in some styles, with Ultrashell 2-layer coated offering a drier, more breathable level of performance.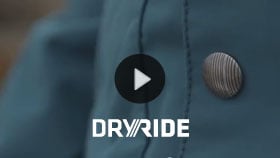 Waterproof DRYRIDE Insane Membrane™ 1.0
This extra-thin, super waterproof membrane protects hands from wind and water while wicking away heat-robbing sweat. Offered in 1.0 and 2.0 versions with 2.0 offering a higher level of quick-wicking, waterproof performance.
Thermacore™ Insulation
Developed for superior warmth-to-weight, Thermacore™ cranks the heat without limiting mobility. We offer Thermacore in a variety of weights, and in select styles fine-tune the amount of insulation in the body, sleeves, and hood for focused warmth and breathability.
Heater/Vent Pocket with FREE Pair of Little Hotties® Hand Warmers
Toughgrip™ PU Palm
Lightweight, waterproof, and breathable, this high-performance armor excels in all conditions and performs even when wet. For ultimate performance, choose gloves with Toughgrip-X™, and for more earth-friendly, PVC-free function, choose the Toughgrip-G™.