The NEW Lyric combines the continuous edge control and reliable stability of a refined rocker called Flat Top with the softer-flex and all-around forgiving feel of Cruise Control for a board that makes effortless work of the entire mountain.
The Channel gets you out the door with the simplest and most adjustable way to mount any binding. Mellower than the Lip-Stick™, but for the rider whose skills have outgrown the Feather, the Lyric is ready to step up to new terrain and greater adventures.
Scroll To Learn More
Bend
rocker
Rising rider or seasoned pro, keep your game high and tight on the Flat Top. A flat profile between the feet means stability, better balance, and continuous edge control. The tip and tail kick up with an early rise outside the feet for the catch-free, loose feeling you'd expect from rocker.
Terrain

Personality

Width

Design Features
Shape: Twin Shape
Flex: Twin Flex
Core: Super Fly® Core
Base: Extruded Base
Fiberglass: Biax™ Fiberglass
Sidewalls: Frostbite Edges
The Channel
The Channel is snowboarding's ultimate connection, offering the fastest, easiest way to mount your bindings with the most stance options possible. It's also compatible with all major binding companies, so why settle for anything less? NEW for 2014, all boards featuring The Channel are backed by a three-year warranty.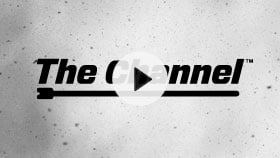 Cruise Control
Boosts confidence with the catch-free combo of a softer flex and mellower edge tune. On tapered boards like the Clash™ and Feather™ the nose is fully convex for all-terrain stability, whereas the twin-tip Lyric is convex at the nose and tail for freestyle fun regular or switch.
Women's-Specific True Flex
True Flex™ optimizes women's board design to match the geometry and finesse of female riders. Torsional softness underfoot transitions to stabilizing zones between and outside your feet. The result is improved stability, effortless edge control, and energized pop in the tip and tail.
Pro-Tip™
A tapered tip and tail thickness reduces swing weight for easier mobility.
Ultimate Set-up
For the best performance, ride these together
Stiletto EST Snowboard Binding

Lyric Snowboard

Day Spa Snowboard Boot