The Lip-Stick™ is here to diversify your game, no matter the conditions, no matter the mood.
Flat Top is what makes this board damn nasty thanks to the steady stability of a flat base between the feet and extra-playful rocker at the tip and tail. Looser than the Feelgood™, but more performance-driven than the Social, this Good Wood winner provides full speed stability and the easy feel expected from a rocker board.
Scroll To Learn More
Bend
rocker
Rising rider or seasoned pro, keep your game high and tight on the Flat Top. A flat profile between the feet means stability, better balance, and continuous edge control. The tip and tail kick up with an early rise outside the feet for the catch-free, loose feeling you'd expect from rocker.
Terrain

Personality

Width

Design Features
Shape: Twin Shape
Flex: Twin Flex
Core: Super Fly® Core , Dualzone™ EGD™
Base: Sintered Base
Fiberglass: Triax™ Fiberglass
Sidewalls: Frostbite Edges
The Channel
The Channel is snowboarding's ultimate connection, offering the fastest, easiest way to mount your bindings with the most stance options possible. It's also compatible with all major binding companies, so why settle for anything less? NEW for 2014, all boards featuring The Channel are backed by a three-year warranty.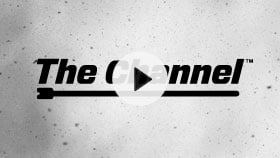 Women's-Specific True Flex
True Flex™ optimizes women's board design to match the geometry and finesse of female riders. Torsional softness underfoot transitions to stabilizing zones between and outside your feet. The result is improved stability, effortless edge control, and energized pop in the tip and tail.
Jumper Cables Hi-Voltage
Jumper Cables on the NEW Process V-Rocker, NEW Déjà Vu V-Rocker, Blunt, Hate, and Social are ultra-light carbon stringers that radiate energy outward from your feet towards the tip and tail. Beyond adding amplitude to your ollies, they also create more snap when powering through turns. For maximum flight, the Jumper Cables Hi-Voltage on the Joystick, Hero, Hero Limited, and Lip-Stick use carbonated rods for ultra-electrified pop and performance.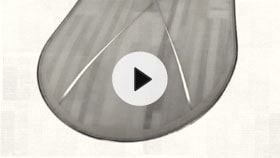 Scoop
This exaggerated tip and tail scooping turns up the edges for a looser, more forgiving feel that adds catch-free fun when riding everything from a knee-high box to neck-deep pow.
Pro-Tip™
A tapered tip and tail thickness reduces swing weight for easier mobility.
NEW Stink Ink
Smell that? That's the smell of success wafting from between your bindings thanks to Stink Ink, a scented topsheet available on select boards.
Infinite Ride™
This Burton-exclusive technology allows us to maximize pop and strength by overbuilding the board, then putting it in a machine that breaks in the board for you. Whether you choose to ride Springloaded, Rocker, or Camber, rest assured that with Infinite Ride™ your board will maintain its flex, pop, and feel from the first day forward, season after season.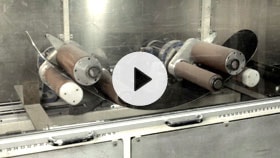 ARTIST: Massimo Vitali [www.massimovitali.com]
Winner of Transworld Snowboarding's 2013 Good Wood
Ultimate Set-up
For the best performance, ride these together
Lexa EST Snowboard Binding

Lip-Stick Snowboard

Felix Snowboard Boot