True Vermonter's know all too well the effect cold hands can have on an otherwise stellar day.
So it's no surprise we never head to the hill without the women's Burton Insulator Mitt. New England weather is notorious for freezing one minute, then raining the next. That's why we went the extra measure to reinforce the DRYRIDE 2L fabric with the out-of-this-world waterproofing of Insane Membrane™ technology for total dryness in the sloppiest conditions. Like the sweetness of hot maple syrup, a layer of Thermacore™ insulation reminds you that it might be cold outside, but you'll be just fine.
Scroll To Learn More
Design Features
DRYRIDE Durashell™ 2-Layer Fabric
The DRYRIDE Durashell™ 2-layer fabric features technical weatherproofing and breathable properties in a buttery soft yet bomber package. Various insulations and lining systems can be incorporated to fine-tune the overall warmth, comfort, and breathability of the garment.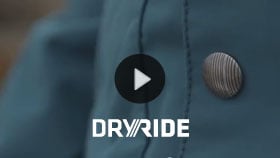 Waterproof DRYRIDE Insane Membrane™ 2.0
This extra-thin, super waterproof membrane protects hands from wind and water while wicking away heat-robbing sweat. Offered in 1.0 and 2.0 versions with 2.0 offering a higher level of quick-wicking, waterproof performance.
Thermacore™ Insulation
Developed for superior warmth-to-weight, Thermacore™ cranks the heat without limiting mobility. We offer Thermacore in a variety of weights, and in select styles fine-tune the amount of insulation in the body, sleeves, and hood for focused warmth and breathability.
Brushed Microfiber Finger Mitt Lining
Gnar Guard Leather Palm and Trim
Buttery soft and seriously supple, our Gnar Guard genuine leather combines maximum comfort with durable weatherproof/breathability. Mid-grab or full-crank, your hands will be pumped on the premium grip, feel, and flexibility.
Heater/Vent Pocket with FREE Pair of Little Hotties® Hand Warmers
Ergonomic Pre-Curved Fit
The superior dexterity of this articulated fit means your hands will always be warm and nimble no matter what kind of action you get into. Featured on every single glove and mitt we make.