Simply put, with the Genesis our goal was to build the most comfortable binding ever, with power that stands up to the rigors of riders like John Jackson.
With a slightly softer flex, it combines anatomical elements that smooth and cushion the overall experience with the latest breakthroughs in hi-back and strap design to wrap and cradle your boots in complete suspension. Advanced composites keep it lightweight, while The Hinge (available on the EST® version) activates foot roll for less fatigue and easier ollies. Offered in two versions, choose the across-the-board compatibility of Re:Flex™ or pair the EST® model with a Burton board featuring The Channel for the ultimate in flex, feel, and adjustability.
Feel Rating
Softer
1

/10

2

/10

3

/10

4

/10

5

/10

6

/10

7

/10

8

/10

9

/10

10

/10

Responsive
Scroll To Learn More
Baseplate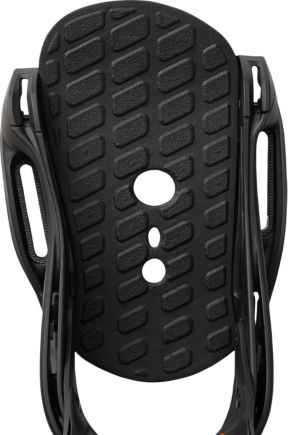 EST® Baseplate Construction

By removing the materials from beneath your feet and replacing them with cushioning, we are able to drastically reduce weight and explore entirely new designs. With EST®, the possibilities for flex and feel are infinite, and so are the stance options. Get it all without ever sacrificing the edge-to-edge power you know and trust.
The Hinge

This Burton-exclusive technology utilizes a dual-component baseplate construction that flexes dynamically with your leg for increased foot roll, less fatigue, and easier ollies. Featured on the Diode EST®, Genesis EST, Malavita EST, and Cartel EST.

Rides Exclusively with Burton Boards Featuring The Channel

Experience ultimate flex and feel, plus the ability to customize performance by choosing between various interchangeable BEDs. Get endless stance adjustability, a truer flex from your board, and more cushioning, feel, and control than ever before. Compatible exclusively with Burton boards featuring The Channel.
Hi-Back
Zero Forward Lean HI-Back

Riders who prefer a more playful and relaxed feel will dig the Zero Forward Lean design on select hi-backs. As always, you can still choose to crank 'em forward for quicker control when carving or climbing icy pipe walls.
Kickback Hammock

A lighter weight upgrade to the Heel Hammock, this two-piece, heel-hugging hi-back is literally suspension on a snowboard. Dynamic interaction between an internal spring and rubberized hammock results in increased response and reduced vibration while your heel is cradled in complete suspension. Featured on the Genesis EST®, Genesis, Escapade EST, and Escapade™.

MicroFLAD™

The higher the Forward Lean angle on your hi-backs, the quicker your heel-edge turns. Crank 'em forward for icy hits in the pipe like Danny does, or back 'em off for jibbing like Keegan. For mind-blowing micro-adjustability, our MicroFLAD™ systems give you twice the options of our traditional FLAD.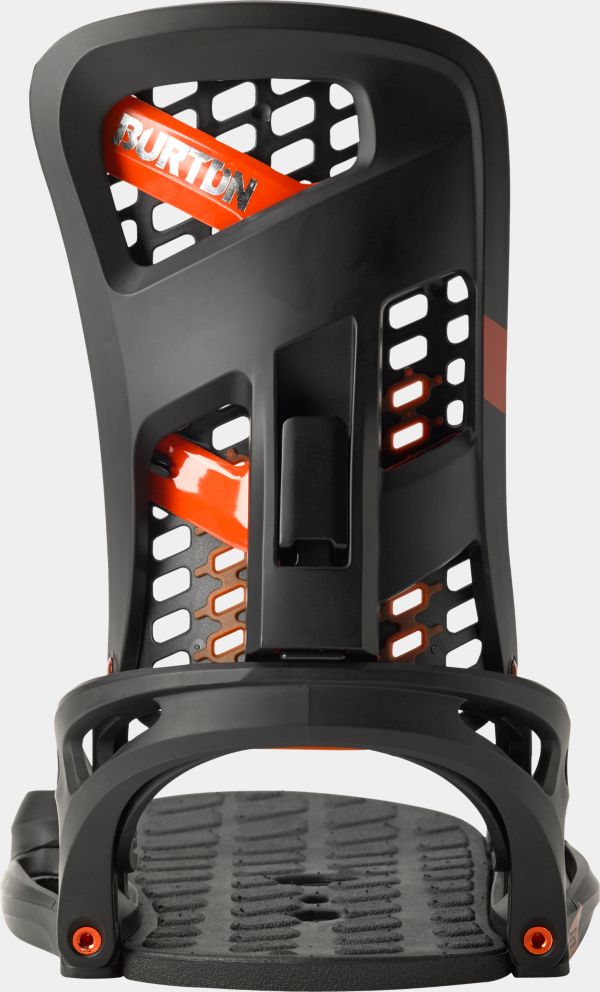 Straps
NEW Hammockstrap™

Reactstrap roots in a stitch-less construction for ultra-response with minimal materials.

Lightweight Gettagrip Capstrap™

Super Lightweight EVA. 3D® Curved, Triple Axis Spine. Ultra-Minimized Capstrap™ Construction with True Wrap Toe Window. Grip Fit. Conformable as Capstrap or Toe Strap.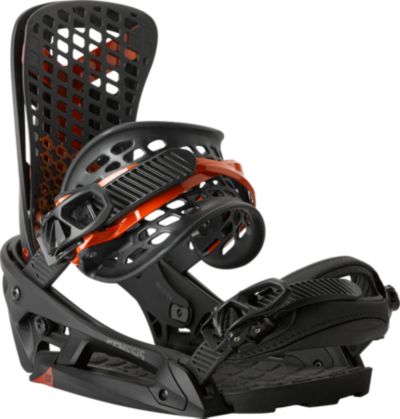 buckles
NEW Double Take Buckles Featuring Insta-Click

Be the first to drop in with the rapid ratcheting of Burton's NEW Double Take Buckles. Helical teeth and a complete rethink of the entire package results in "Insta-Click" immediate engagement, faster uptake, and fewer cranks to tightness. The result: vastly improved strength, speed, and ease-of-use.
Cushioning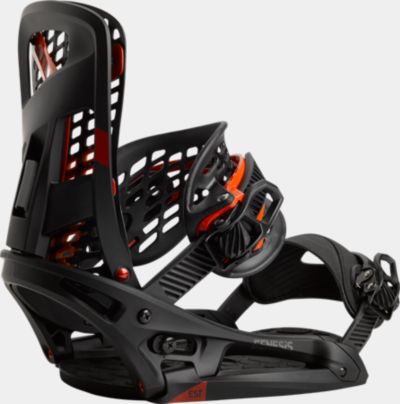 Removable ShredBED™ 3.0 Cushioning System

Minimized EVA cushioning with the added edge control of an optional Gas Pedal for accelerated handling. Featured on the Diode EST®, Genesis EST, and Escapade EST.
Ultimate Set-up
For the best performance, ride these together
Genesis EST Snowboard Binding

SLX Snowboard Boot