The Felix takes the top-of-the-line DNA of the Supreme and reformulates into an all-around boot that's slightly softer and more forgiving on your finances.
Upgraded in every respect, a NEW Wishbone Upper Cuff features Jumper Cables for added responsiveness while maintaining the playful tweak-ability of a softer boot. The NEW gel-injected PodBED outsole and dual density EVA cushioning dampen aggressive impacts, while new "sleeping bag" science reflects body heat back to your feet for added warmth when you want it most.
Support Rating
Softer
1

/10

2

/10

3

/10

4

/10

5

/10

6

/10

7

/10

8

/10

9

/10

10

/10

Responsive
Scroll To Learn More
Lacing
Speed Zone™ Lacing System for True Zonal Lacing Control

Lightning fast lacing control. Customize the fit of the upper or lower zone in seconds, and because the system is so powerful, you get more rebound, more wrap, and better response—with less effort.
Flex / Response
NEW Wishbone Upper Cuff

The Wishbone Cuff defies convention, combining power and freedom into one. Picking up where the Crossbone Cuff left off, it features Jumper Cables on both the medial and lateral sides for twice the snap, rebound, and life without sacrificing the high tweakability of a softer boot. Featured on the Ambush, Felix, and NEW Ambush Smalls.
Flex Spine Backstay

Get effortless medial and lateral mobility with ample edge-to-edge support for when it's time to throw down the landing gear.

NEW Power Up Medium Flex 3D® Molded Tongue

For greater rebound and durability, we have upgraded the majority of our 2014 boots to this new dual density tongue construction. Like all our Thin Profile 3D® Molded Tongues, it's available in one of three flex options based on the boot. For even greater response, check the thermoplastic-reinforced Power Up Plus Tongue on the Driver X.
Cushioning / Traction
Women's-Specific True Fit™ Design

Enjoy a more harmonious connection with Burton's True Fit™ women's boards, boots, and bindings. True Fit means that every element of every piece of your setup—from boot liners to lace guides, baseplate to strap designs, board shapes to flex profiles—has been designed and engineered for the way women ride. Because when it fits right, it rides better.

NEW PodBED Dual Density Outsole

The NEW PodBED outsole on the women's Felix boot was designed in tandem with the Escapade EST's PodBED cushioning, but enhances comfort with any binding. Targeted stiffness and dual density EVA foam balances response with dampening, a gel heel absorbs impact, and a rubber toe/heel ensures a lightweight grip.

B3 Gel

The same cushioning found in our high-end boots for unstoppable impact protection.

NEW Sleeping Bag Reflective Foil

This new low-profile and lightweight underfoot technology reflects heat back to the feet, improving both warmth and comfort when faced with cold conditions. Exclusive to the Felix and NEW Ritual.
Total Comfort Construction

Get an instantly broken-in feel right out of the box. Total Comfort's industry-exclusive construction eliminates the break-in period for a fit that feels just as good from day 1 to 100.

Snow-Proof Internal Gusset

All Burton boot tongues feature an internal gusset construction to completely seal the lower zone of the boot, keeping feet warm and dry.

Level 2 Molded EVA Footbed

Lightweight and long-lasting shock absorption.

ESS Support Shank

The added support reduces fatigue while preventing your arch from collapsing on itself when you bomb drop a 40-footer.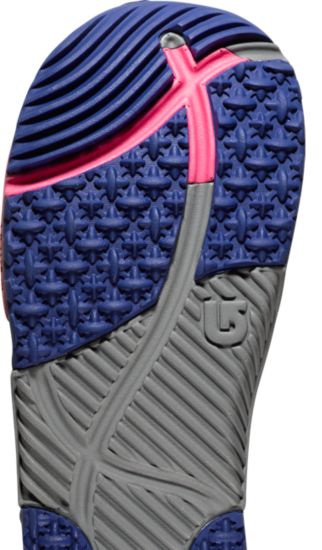 Liner
Imprint™ 3 Liner

1. Focus Cuff Heel Hold System with Velcro® J-Bar Interface and Inner Lace Lock 2. Tuff Cuff with Velcro® J-Bar Interface and Inner Lace Lock [Driver X and Felix Only] 3. Plush Cuff 1.0 [Women's Only] 4. Lightweight Power Panels [Extra Tall for Added Response on Imprint Liner 3X] 5. Sock Lock 6. Rad Pad for Lace Comfort 7. Velcro® Liner Closure 8. Level 2 Molded EVA Footbed with ESS Support Shank and Aegis™ Antimicrobial Coating 9. Heat-Moldable

Tuff Cuff

Ankle support and inner cuff stability is mandatory in a pro-level boot. Our solution is the Tuff Cuff, which increases heel hold and wraps the ankle with medial and lateral support while still flexing freely from toe to heel. Featured on the SLX, Ion, NEW Ion Leather, Rover, Driver X™, Supreme, and Felix™.
Plush Cuff 1.0

The Plush Cuff 1.0 hugs your calf like no other thanks to a combination of medial and lateral neoprene stretch zones and a super soft fur lining. Featured on the Felix, Ritual, Memento, Emerald, Bootique, and Sapphire™.

Rad Pad

Located on the top of your instep, right where the liner laces exert the most pressure, these pre-curved panels keep your feet stoked and secure.

Aegis™ Antimicrobial Coating

Inhibits foul odors. Your feet [and your friends] will thank us. Look for Aegis™ on select liners and footbeds.
Ultimate Set-up
For the best performance, ride these together
Lip-Stick Snowboard

Felix Snowboard Boot

Lexa EST Snowboard Binding