Not one, not two, but three different shapes get brought into the latest Easy Livin (with inspiration courtesy of Hendrix).
Choose from a more blunted freestyle shape in the 52, a pointier freestyle design with the 58, or the stock and sturdy all-around feel of the 55. Squeezebox and Hi-Voltage Jumper Cables combine for a highly maneuverable, stable, and snappy experience.
©2013 Authentic Hendrix, LLC. All Rights Reserved.
Scroll To Learn More
Bend
springloaded
A blend of camber and rocker performance, Flying V™ offers the best of both worlds. Rocker overall, including between and outside your feet, enhances playfulness and float. Underneath your feet, subtle camber zones focus edge-control for crisp snap, added pop, and powerful turns.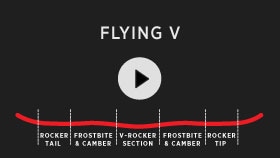 Terrain

Personality

Width

Design Features
Shape: Twin Shape
Flex: Directional Flex
Core: Super Fly II™ Core , Dualzone™ EGD™
Base: Sintered WFO
Fiberglass: Dual Density Triax™ Fiberglass
Sidewalls: Frostbite Edges
The Channel
The Channel is snowboarding's ultimate connection, offering the fastest, easiest way to mount your bindings with the most stance options possible. It's also compatible with all major binding companies, so why settle for anything less? NEW for 2014, all boards featuring The Channel are backed by a three-year warranty.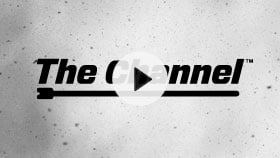 Squeezebox
This patent-pending technology improves pop and performance through the balance of thicker, more powerful core sections with thinner, more flexible sections. Rider energy is transferred outward from beneath the feet, energizing the tip and tail while making the board snappier, more stable, and easier to manipulate.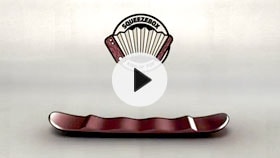 Jumper Cables Hi-Voltage
Jumper Cables on the NEW Process V-Rocker, NEW Déjà Vu V-Rocker, Blunt, Hate, and Social are ultra-light carbon stringers that radiate energy outward from your feet towards the tip and tail. Beyond adding amplitude to your ollies, they also create more snap when powering through turns. For maximum flight, the Jumper Cables Hi-Voltage on the Joystick, Hero, Hero Limited, and Lip-Stick use carbonated rods for ultra-electrified pop and performance.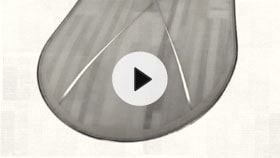 Ellip Kicks
This elliptical tip and tail shape promotes pop while providing added float and clearance when riding pow and variable conditions.
Pro-Tip™
A tapered tip and tail thickness reduces swing weight for easier mobility.
Infinite Ride™
This Burton-exclusive technology allows us to maximize pop and strength by overbuilding the board, then putting it in a machine that breaks in the board for you. Whether you choose to ride Springloaded, Rocker, or Camber, rest assured that with Infinite Ride™ your board will maintain its flex, pop, and feel from the first day forward, season after season.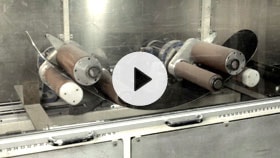 ARTIST: Jimi Hendrix Collaboration [www.jimihendrix.com]
Ultimate Set-up
For the best performance, ride these together
Restricted Easy Livin Snowboard

Restricted Hail Snowboard Boot