When performance is what matters most, there is no substitute for the Diode, the lightest weight and most responsive binding in Burton's lineup.
The platform of choice for powerful slayers such as Müller, Jones, and Oksanen, its instant reactivity is a result of the fine-tuned flex of a new ultra-light, super minimalist hi-back and serious wrap of the NEW Hammockstrap™. NEW Double Take buckles with Insta-Click get you strapped in fast and dropping first. Offered in two versions, choose the across-the-board compatibility of Re:Flex™ or pair the EST® model (upgraded with the fluid mobility of The Hinge) with a Burton board featuring The Channel for the ultimate in flex, feel, and adjustability.
Feel Rating
Softer
1

/10

2

/10

3

/10

4

/10

5

/10

6

/10

7

/10

8

/10

9

/10

10

/10

Responsive
Scroll To Learn More
Baseplate
Single-Component Baseplate Construction

One material throughout creates consistent response and feel for all-terrain domination.
Re:Flex™

With a minimized, cored baseplate and Living Hinge™ disc, Re:Flex™ dramatically improves board flex and feel, and reduces weight.
Hi-Back
NEW Ultra-Lightweight Hi-Back

The Diode's ultra-lightweight hi-back provides heightened responsiveness and a nearly levitating feel. The rational explanation for the riding sensation is a high-grade material matrix that harnesses a single-component nylon for drive and durability at an absolute minimum of additional grams. An anatomically correct design mirrors the natural stance and an elliptical heel keeps the entire boot perfectly in the pocket when charging lines or sticking landings.
FLAD™

The higher the Forward Lean angle on your hi-backs, the quicker your heel-edge turns. Crank 'em forward for icy hits in the pipe like Danny does, or back 'em off for jibbing like Ethan. For mind-blowing micro-adjustability, check out the tool-free DialFLAD™ and MicroFLAD™ systems that give you twice the options of our traditional FLAD.

Zero Forward Lean HI-Back

Riders who prefer a more playful and relaxed feel will dig the Zero Forward Lean design on select hi-backs. As always, you can still choose to crank 'em forward for quicker control when carving or climbing icy pipe walls.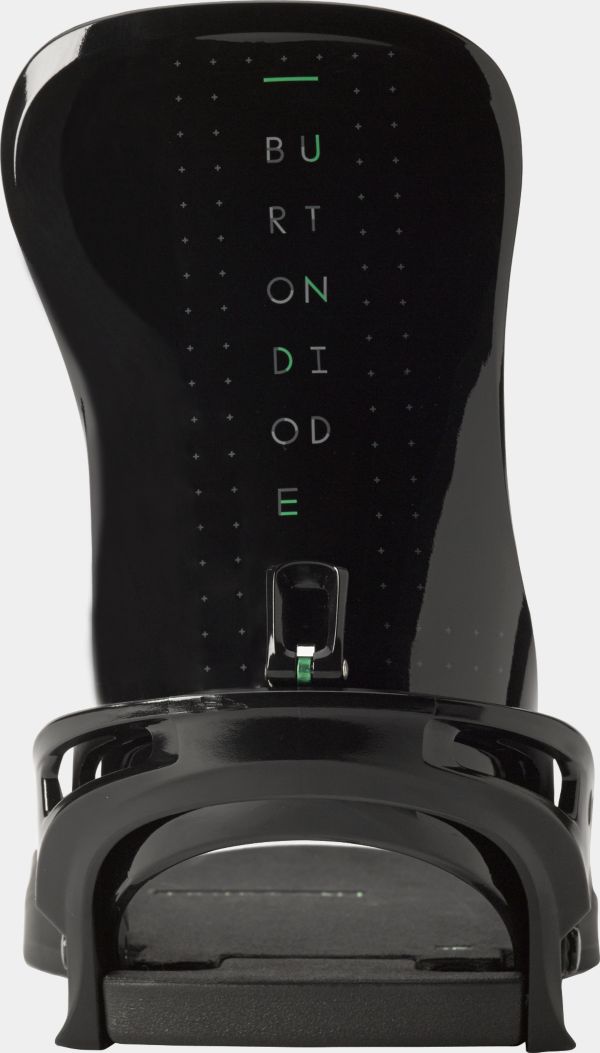 Straps
NEW Hammockstrap™

Reactstrap roots in a stitch-less construction for ultra-response with minimal materials.

Lightweight Gettagrip Capstrap™

Super Lightweight EVA. 3D® Curved, Triple Axis Spine. Ultra-Minimized Capstrap™ Construction with True Wrap Toe Window. Grip Fit. Conformable as Capstrap or Toe Strap.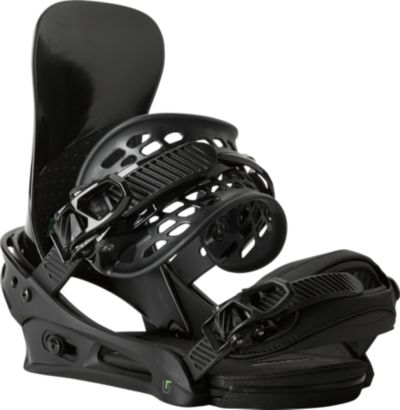 buckles
NEW Double Take Buckles Featuring Insta-Click

Be the first to drop in with the rapid ratcheting of Burton's NEW Double Take Buckles. Helical teeth and a complete rethink of the entire package results in "Insta-Click" immediate engagement, faster uptake, and fewer cranks to tightness. The result: vastly improved strength, speed, and ease-of-use.
Cushioning
Re:Flex FullBED Cushioning System

FullBED cushioning offers a full coverage, cushioned platform that maximizes comfort while minimizing fatigue. Anchored to the baseplate, its stealth trap door design makes it easy to access the mounting hardware.
Ultimate Set-up
For the best performance, ride these together
Custom X Snowboard

Diode Snowboard Binding

Driver X Snowboard Boot