Rustic style always seems to catch the eye, but what makes the NEW Creel Flannel even more attractive is its technical yarn-dyed flannel fabric and DRYRIDE Mist-Defy water-repellent treatment.
The tech material also keeps the flannel fresh with a Stink-Proof antimicrobial finish, breathes freely when temps climb, and dries quickly so you're never cold and clammy. A chest pocket stows random items, a button-up front keeps it closed, and the Sig Fit blends equally well into any setting.
Scroll To Learn More
Design Features
Quick Drying and Highly Breathable
Chest Pocket
Button-Up Closure
Yarn-Dyed Plaid Flannel with DRYRIDE Mist-Defy
Water-repellent, quick-drying, and moisture wicking, Burton Tech Apparel with DRYRIDE Mist-Defy performs while maintaining the soft, stretchy, and comfortable benefits of cotton.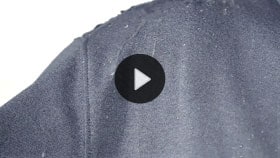 Stink-Proof Antimicrobial Finish