The Burton Combo Glove offers two-in-one versatility for riding through everything from two-foot dumps to springtime showers.
Team riders like Mark Sollors, Mikey Rencz, and Jeremy Jones dig the glove's fingerless knit wool liner, which combines optional warmth with a design that allows for added dexterity when snapping photos or talking on two-way radios. Versatility defined, wear the liner for shoveling, hiking or adjusting your bindings. Rock the lightly insulated shell when the weather is warm and mellow. Or double up the liner and shell for cold weather comfort in the heart of winter.
Scroll To Learn More
Design Features
DRYRIDE Ultrashell™ 2-Layer Fabric
You'll find DRYRIDE Ultrashell™ fabrics throughout the Burton glove line. Built around the demands of high-energy riding, DRYRIDE Ultrashell fabrics are both bomber and breathable to keep hands dry and protected. Offered in various performance levels and stretch in some styles, with Ultrashell 2-layer coated offering a drier, more breathable level of performance.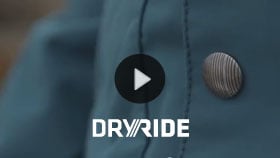 Waterproof DRYRIDE Insane Membrane™ 2.0
This extra-thin, super waterproof membrane protects hands from wind and water while wicking away heat-robbing sweat. Offered in 1.0 and 2.0 versions with 2.0 offering a higher level of quick-wicking, waterproof performance.
Thermacore™ Insulation
Developed for superior warmth-to-weight, Thermacore™ cranks the heat without limiting mobility. We offer Thermacore in a variety of weights, and in select styles fine-tune the amount of insulation in the body, sleeves, and hood for focused warmth and breathability.
Removable, Knit Wool Fingerless Liner
Gnar Guard Leather Palm
Buttery soft and seriously supple, our Gnar Guard genuine leather combines maximum comfort with durable weatherproof/breathability. Mid-grab or full-crank, your hands will be pumped on the premium grip, feel, and flexibility.
Ergonomic Pre-Curved Fit
The superior dexterity of this articulated fit means your hands will always be warm and nimble no matter what kind of action you get into. Featured on every single glove and mitt we make.