Ruggedly weatherproof with materials that break in nicely over time, the Burton [ak] Clutch Glove combines the abrasion-resistance of DRYRIDE Ultrashell™ and Gnar Guard genuine leather with a Guaranteed To Keep You Dry® GORE-TEX® waterproof/breathable membrane.
Riders like Jeremy Jones and Jussi Oksanen often reach for the midweight warmth and super-duper dexterity that make these a no-brainer when sledding, shoveling, or performing any task that requires fancy finger-work. At the team's request, the extended length Storm Cuff offers better tuck and coverage underneath your jacket's sleeves.
Scroll To Learn More
Design Features
DRYRIDE Ultrashell™ Stretch Fabric
You'll find DRYRIDE Ultrashell™ fabrics throughout the Burton glove line. Built around the demands of high-energy riding, DRYRIDE Ultrashell fabrics are both bomber and breathable to keep hands dry and protected. Offered in various performance levels and stretch in some styles, with Ultrashell 2-layer coated offering a drier, more breathable level of performance.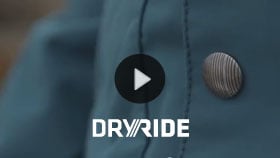 GORE-TEX® Waterproof/Breathable Glove Membrane
Durably waterproof and breathable, the GORE-TEX® membrane is also completely windproof and super lightweight, allowing your hands to stay warm, dry, and dexterous, no matter how nasty the weather gets. All of our GORE-TEX® fabrics include the exclusive GORE-TEX® GUARANTEED TO KEEP YOU DRY® promise. GORE-TEX®, GORE®, GUARANTEED TO KEEP YOU DRY®, and designs are trademarks of W. L. Gore & Associates, Inc.
Thermacore™ Insulation
Developed for superior warmth-to-weight, Thermacore™ cranks the heat without limiting mobility. We offer Thermacore in a variety of weights, and in select styles fine-tune the amount of insulation in the body, sleeves, and hood for focused warmth and breathability.
Brushed Microfiber Fixed Lining
The unique breathability properties of microfiber make it ideal for pulling heat-robbing moisture away from your body before it crashes your party.
Gnar Guard Leather Palm and Knuckles
Buttery soft and seriously supple, our Gnar Guard genuine leather combines maximum comfort with durable weatherproof/breathability. Mid-grab or full-crank, your palms will be pumped on the improved grip, feel, and flexibility.
Extended Length Storm Cuff
At the team's request the cuffs on all Burton [ak] styles are slightly longer to better protect your wrists from biting winds and blowing snow.
Ergonomic Pre-Curved Fit
The superior dexterity of this articulated fit means your hands will always be warm and nimble no matter what kind of action you get into. Featured on every single glove and mitt we make.