Easy to ride, even easier on the wallet, the Clash pushes the progression pedal to the proverbial metal.
Ideal for mastering the basics and blasting your first airs, it pairs the relaxed feel of V-Rocker™ with Cruise Control's convex base for the ultimate in catch-free fun. Softer and mellower than the Blunt, the Clash (now offered in wide sizes for those with big feet) is built for riders who want to get straight to the fun of cruising with their friends. The Channel gives you ultimate control of your stance with the fastest, most adjustable mounting system available.
Scroll To Learn More
Bend
rocker
Continuous rocker between your feet and in front of your feet towards the tip and tail creates catch-free playfulness and improved float from peak to park. On select models, Frostbite Edges enhance power and grip, balancing the board's overall loose and forgiving feel.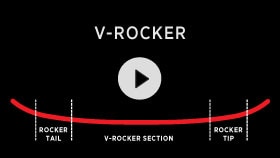 Terrain
Personality

Width

Design Features
Shape: Directional Shape , 3-6MM Taper Depending on Size
Flex: Twin Flex
Core: Fly® Core
Base: Extruded Base
Fiberglass: Biax™ Fiberglass
The Channel
The Channel is snowboarding's ultimate connection, offering the fastest, easiest way to mount your bindings with the most stance options possible. It's also compatible with all major binding companies, so why settle for anything less? NEW for 2014, all boards featuring The Channel are backed by a three-year warranty.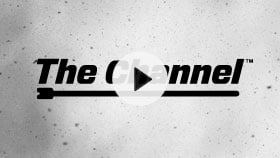 Cruise Control
Boosts confidence with the catch-free combo of a softer flex and mellower edge tune. On tapered boards like the Clash™ and Feather™ the nose is fully convex for all-terrain stability, whereas the twin-tip Lyric is convex at the nose and tail for freestyle fun regular or switch.
Ultimate Set-up
For the best performance, ride these together
Custom EST Snowboard Binding

Clash Snowboard

Moto Snowboard Boot