SPONSORS
A very special thank you to all of our sponsors!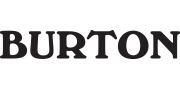 In 1977, Jake Burton Carpenter founded Burton Snowboards out of his Vermont barn and has dedicated his life to snowboarding ever since. Burton has played a pivotal role in growing snowboarding from a backyard hobby to a world-class sport by creating ground-breaking products, supporting a team of top snowboarders and pushing resorts to allow snowboarding. Today, Burton designs and manufactures industry-leading products for snowboarding and the snowboard lifestyle, including snowboards, boots, bindings, outerwear and layering as well as year-round apparel, packs/bags and accessories. Privately held and owned by Jake and his wife, Burton President Donna Carpenter, Burton's headquarters are in Burlington, Vermont with offices in Austria, Japan, Australia, California, Canada and China. For more information, visit www.burton.com. Follow our line at facebook.com/burtonsnowboards and twitter.com/burtonsnowboard.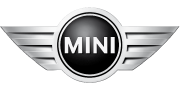 Created in 1959, MINI cars were developed as an economically friendly small family car during an oil crisis. The basic layout of the front-wheel drive was revised by Alec Issigonis, designer of MINI, and now has become the standard design of the brand. Wide interior space in such a compact body was a major breakthrough an innovation, at that time.
From 1959 to now, MINI keeps a visionary concept. With an authentic and emotional design, the MINI lineup is full of original models: MINI Clubman, MINI Convertible, MINI Coupé, MINI Roadster, MINI Crossover, MINI Paceman and from 2014 (in Japan), the NEW MINI Hatchback. These models were created to maximize the "go-kart feeling" driving experience, and with customization, every MINI is unconventional and unique.
For further information, check the MINI website: http://www.miniusa.com/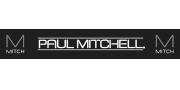 Nearly 35 years ago, two friends were inspired to start a company that would support the success of hairdressers and provide luxury hair care at an affordable price. From the artistic vision of hairstylist Paul Mitchell and the marketing genius of John Paul DeJoria, Paul Mitchell Professional Salon Products were created. The two partners' dream has flourished, and today, John Paul Mitchell Systems is the largest privately held professional salon haircare company in the world, with brands that include Paul Mitchell, Tea Tree, Awapuhi Wild Ginger and MITCH.
MITCH debuted in 2011 to fill the need for a professional line dedicated to the fine art of men's grooming. Melding modern technology and high performance ingredients with current trends, MITCH products are tailor made for whatever suits your look. Casual, edgy, refined, reserved, MITCH has the grooming essentials to handle any style situation. Because we all know that on or off the slopes, style isn't born, it's groomed.
http://www.worldsnowboardtour.com/
Swissmilk is supporting the riders of this year's Burton European Open with healthy milk drinks and delicious breakfast packages for their Pipe and Slopestyle competitions. The BEO week will also feature natural milk power at attractive conditions for all visitors to the event. For three francs the restaurants of the rocksresort and Crap Sogn Gion will provide hot chocolate and Ovomaltine. So there'll be plenty of energy for those long days of dashing runs and challenging moves through to the closing of the pistes. http://www.swissmilk.ch/de.html
Just 90 minutes from Zurich, LAAX is Switzerland's leading freestyle resort, offering unbridled freedom on a network of 235 km of slopes, four snow parks and the biggest Halfpipe operated all season worldwide. Seventy percent of the runs are located between 2,000 and 3,000 metres above sea level, making LAAX one of the most reliable resorts to find snow, from December through mid-April. Furthermore LAAX is known for hosting various exciting events throughout the season. Off snow, the party continues in the evenings with great concerts and DJ Acts. For more information visit www.laax.com.