A board that can't be contained by terrain or conditions, the Barracuda harnesses freeride-focused S-Rocker™ and a slight taper to bring Fish-like float to the entire mountain.
Not as pow-specific as the Fish or as freestyle-focused as the Sherlock, this ATV pushes the boundaries of freeride into an entirely different realm of straight shots and pillow lines. With all-wheel drive edge tech and fully directional crud-busting power, this top predator is the one to reach for in variable or unknown terrain.
Scroll To Learn More
Bend
springloaded
Speed and float are your friends, and that's what S-Rocker™ is all about. While the design specifics vary between boards, the basics are an entry rocker that extends from the nose to under your front foot, then transitions to either camber or flat between your feet. This design causes the entry rocker to lift the nose, thus improving float while maintaining momentum and stability through deep-driving pow turns and variable conditions.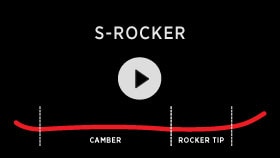 Terrain
Personality

Width

Design Features
Shape: Directional Shape , 15MM Taper
Flex: Directional Flex
Core: Super Fly II™ Core , Dualzone™ EGD™
Base: Sintered WFO
Fiberglass: Triax™ Fiberglass
Raduction Level: RADUCTION LEVEL: 3 [Downsize 2 to 3cm From Normal Board Length]
Sidewalls: Frostbite Edges
The Channel
The Channel is snowboarding's ultimate connection, offering the fastest, easiest way to mount your bindings with the most stance options possible. It's also compatible with all major binding companies, so why settle for anything less? NEW for 2014, all boards featuring The Channel are backed by a three-year warranty.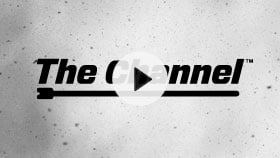 Carbon I-Beam™
This ultra-light carbon backbone increases pop and longitudinal snap.
Pro-Tip™
A tapered tip and tail thickness reduces swing weight for easier mobility.
Infinite Ride™
This Burton-exclusive technology allows us to maximize pop and strength by overbuilding the board, then putting it in a machine that breaks in the board for you. Whether you choose to ride Springloaded, Rocker, or Camber, rest assured that with Infinite Ride™ your board will maintain its flex, pop, and feel from the first day forward, season after season.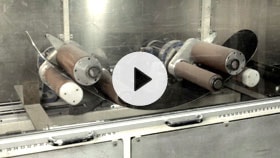 Ultimate Set-up
For the best performance, ride these together
Malavita EST Snowboard Binding

Barracuda Snowboard

Imperial Snowboard Boot